NEW TO JULIE LOGAN MUSIC?  Set up an online Parent Profile and we'll contact you to answer all your questions:   Click Here
CURRENT FAMILIES:  Log into your Parent Portal to access your account and online resources:  Parent Portal Login
---
TERM 3, 2022  –   ENROLMENTS ARE OPEN!
Term 3  |  Mon 18 Jul – Fri 16 Sep
Enrol online by setting up an online profile Click Here
Log in to your profile, click on Register for Classes then go to the 'Term 3' Tab, select the morning or afternoon class that suits and follow the prompts to the checkout.   Class Timetable:  Click Here
Having difficulties enrolling online?  No problem.  Call or email us to help 🙂
Pending further NSW Health advice:   To participate in our Venues In Person, staff and participating Adults must adhere to the latest Public Health Orders to be fully vaccinated and stay socially distanced.   One adult only per family in morning sessions (unless otherwise arranged).  Drop off groups – Adults wait off-site. 
Teachers, adults and children will follow good hygiene practices to include handwashing before and after class and social distancing.  Our teachers will continue to wear masks and we strongly encourage adults attending morning groups to do the same.
Although some restrictions have been lifted in the broader community, we at Julie Logan Music will be continuing to implement our COVID safe protocols. This will ensure that our teaching staff and families remain as safe as possible, and teaching in person!
Live Online will continue Subject to Demand.
We were thrilled with the Online engagement and progress in Term 3. Huge thanks for your continued support!
Julie and Team Music
---
Growing kids through music since 2002

---
NSW HEALTH COVID SAFE PROTOCOLS APPLY
THANKS FOR KEEPING EVERYONE SAFE!
Do not attend if you or your child have symptoms.  
We strongly encourage adults attending morning groups wear a mask.
Wash/sanitise hands and observe social distancing 
Remember once enrolled you can access video resources online via your Parent Portal: "Shared Files" >Class files
---
2022 Music Terms
Term 1  |  Mon 31 Jan – Fri 1 Apr
Term 2  |  Tues 26 Apr – Mon 27 Jun (no classes 13 Jun due to p/h)
Term 3  |  Mon 18 Jul – Fri 16 Sep
Term 4  |  Mon 10 Oct – Fri 9 Dec
---
Monthly Direct Debit Payment Plans or Full Term
Enrolment entitles you to both In Person and Online!
1. Makeups Recorded Lessons On Demand in your Parent portal: can't make it on your booked day? No problem just turn up for the Scheduled Live Zoom or login and view lessons at your leisure.
2. Pre-Recorded Activities accessible in your own time:  enjoy a huge variety of distractions for tetchy times, illness and those long, wet days at home. Access anytime, your BONUS  activities includes something for all ages: creative Hands-on Science, Singing Stories, Meet the Instruments and more!
3. Holiday sessions in January School holidays.   50% disc for new & currently enrolled JLM families
Thank you for a great experience of an online music class 🎼🎹🎤. TOTALLY LOVE our virtual classes 💖😉
NUMBERS STRICTLY LIMITED SO CONTACT US NOW!
We've been spreading a love of music throughout Newcastle and the Hunter for 18 years. Our passionate teachers engage young babies, toddlers, preschoolers and primary aged kids with music, movement, dance and make learning fun!
We're proud to be a family-owned business and we love using Australian content and music.
Our unique curriculum is based on the Kodaly approach – learning to sight read and play by ear- which means our kids are real musos!
Research shows that multi-modal learning through music and movement is essential for brain development, creativity and coordination. But even better than that, Julie Logan Music sessions, online or in-person, are fun for kids AND their parents!
Whether your little one dances when they hear music or your big kids want to learn an instrument, we nurture your child's musicality to see their imagination and confidence bloom.
Join our lively music family today!
Choose from easy Direct Debit Monthly Payments or by upfront per Term
Experienced, highly trained teachers

JULIE LOGAN MUSIC IS A CREATIVE KIDS PROVIDER  – ONLINE too
Upfront Per Term Payers – DON'T pay your tuition fee until you have sent us your Voucher details. We will adjust your child's Tuition fees and advise. Vouchers received AFTER Tuition is paid will be credited towards the next term fees (no refunds).
Direct Debit Monthly Payers – $100 voucher credit will be added to your child's payment plan.
PLEASE NOTE: Legislation prohibits us from claiming vouchers AFTER you have paid your fees.
We send multiple reminders but are unable to assist if you forget to claim in advance.  CLICK HERE TO APPLY
ENQUIRE NOW
Listen to Julie on ABC Radio. How did music impact you as a child?
Jenny Marchant's Parental Guidance Recommended asked Julie Logan.
We discussed the in's and outs of all the latest neuroscience about the incredible effects of music on your child and a few ideas you can put to use at home!
And with Paul Bevan discussing the proposed state government creative activities rebate program.
        Indigenous Acknowledgement: Julie Logan Music acknowledges the Australian Aboriginal and Torres Strait Islander 
peoples as the first inhabitants of the nation and the traditional custodians of the lands where we live, learn and work.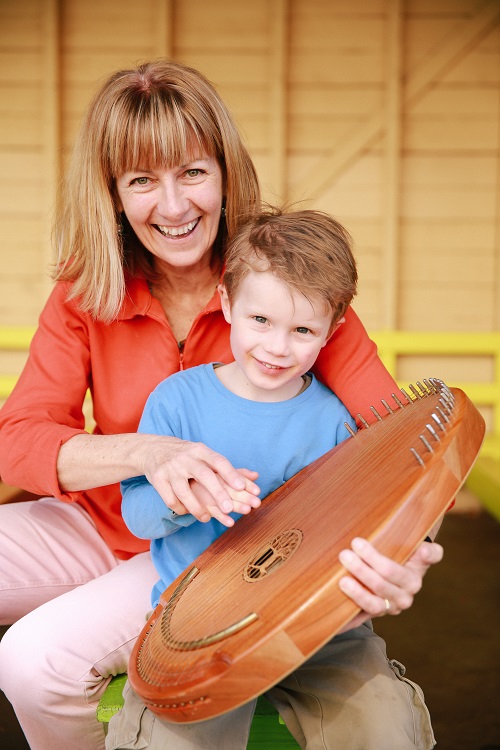 Stay up to date with our latest news and special offers.
(We promise not to spam you. Unsubscribe any time.)
This error message is only visible to WordPress admins
Error: No feed found.
Please go to the Instagram Feed settings page to create a feed.