Growing kids through music since 2002
TERM 2 ONLINE SPECIAL
$15 unlimited lessons per family per week in morning groups 0-4 yrs 
Enrol Now for the rest of Term 2 in Babies/Tiny Tots/Toddler/Level 1
Preschool and School Age Groups: we'll waive the $20 Admin fee.
CLAIM THIS OFFER NOW:  email or phone and we'll set you up.
Term 2: Mon 27 April – Mon 29 Jun (no class 8 June)

Thank you for a great experience of an online music class 🎼🎹🎤. TOTALLY LOVE our virtual classes 💖💖 . In the crazy circumstances we're all going through, it 's just what the doctor ordered😉💖
Monthly Payment Plans or Full Term and COVID CRISIS options
Term 2 families receive:
1. Unlimited days for each Level: you receive one link for every day the class is timetabled – so you can swap days or do makeups as needed each week.
2. Pre-Recorded Activities accessible in your own time – BONUS Music activities plus Hands-on Science, Movement, Meet the Instrument and more!
3. 50% off holiday sessions
As first time Zoom users – I was really impressed with how easy online music lessons are, we all loved it for the social contact as well as progressing our skills!
We've been spreading a love of music throughout Newcastle and the Hunter for 18 years. Our passionate teachers engage young babies, toddlers, preschoolers and primary aged kids with music, movement, dance and make learning fun!
We're proud to be a family-owned business and we love using Australian content and music.
Our unique curriculum is based on the Kodaly approach – learning to sight read and play by ear- which means our kids are real musos!
Research shows that multi-modal learning through music and movement is essential for brain development, creativity and coordination. But even better than that, Julie Logan Music sessions, online or in-person, are fun for kids AND their parents!  Whether your little one dances when they hear music or your big kids want to learn an instrument, we nurture your child's musicality to see their imagination and confidence bloom.
Join our lively music family today!
Choose from easy Monthly Payments or by Term
Air conditioned venues
Experienced highly trained teachers

JULIE LOGAN MUSIC IS A CREATIVE KIDS PROVIDER  – ONLINE too
Upfront Per Term Payers – DON'T pay your tuition fee until you have sent us your Voucher details. We will adjust your child's Tuition fees and advise. Vouchers received AFTER Tuition is paid will be credited towards the next term fees (no refunds).
Auto Payers – $100 voucher credit will be added to your child's account
PLEASE NOTE: Legislation prohibits us from claiming vouchers AFTER you have paid your fees.
We send multiple reminders but are unable to assist if you forget to claim in advance.
ENQUIRE NOW
Listen to Julie on ABC Radio. How did music impact you as a child?
Jenny Marchant's Parental Guidance Recommended asked Julie Logan.
We discussed the in's and outs of all the latest neuroscience about the incredible effects of music on your child and a few ideas you can put to use at home!
And with Paul Bevan discussing the proposed state government creative activities rebate program.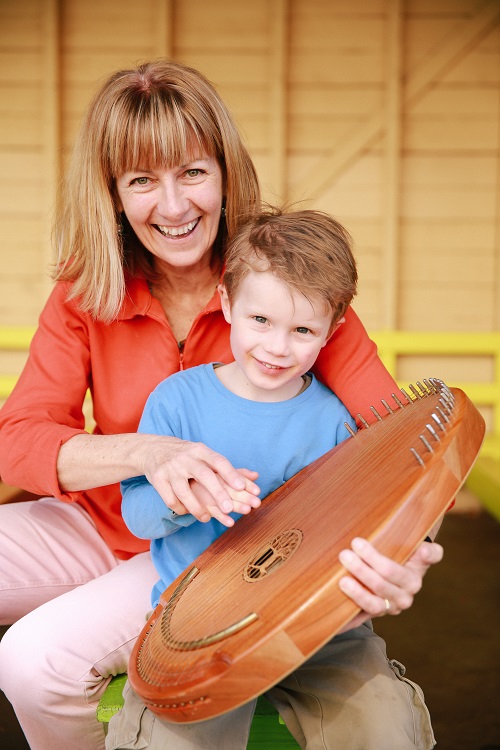 Stay up to date with our latest news and special offers.
(We promise not to spam you. Unsubscribe any time.)