A little bit about us…
Julie Logan Music is a unique Kodaly-based program, where babies and children are guided by teachers who have specialised in extensive post-graduate study in Early Childhood Music Education.
This means that we're highly qualified, passionate experts who have years of musical experience in teaching little ones!  You'll love the way we nurture a passion for music in babies and kids, connecting your whole family in a way that's fun, enjoyable and active.
All our group teachers are parents themselves, so we know what it's like to have great days with your baby, and other times when things aren't so great.
Owned and operated by Novocastrian Julie Logan and her select team, Julie Logan Music classes take place in locations around Newcastle and cater for children from birth to eight+years of age.
Since 2002, we've been growing musical families throughout Newcastle and the Hunter region, combining the best of Kodaly expertise with time-honoured skills for proven results. Many of our students have successfully gained places in performing arts and academic school programs, as well as auditioning successfully for vocal and instrumental performances.
We'd love you to to join our music family!
Love,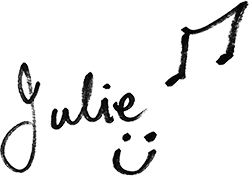 The Julie Logan Music program stands out from the rest,
with it's unique sequence and excellent teachers who get amazing results!
"Bringing our kids as little bitty babies on the lap through to ten years old, we are so impressed with how this program has enriched our children's confidence to learn how to play music and awesome aural skills for all their learning from preschool and beyond.
While it's heaps of fun for all of us, it's incredible seeing how much progress they've made and the confidence it's given them to perform and play in any setting.
We love what's it's done for making music as a family at home!
Naomi Isaacs (Teacher) and  Paul Isaacs (Sax Player)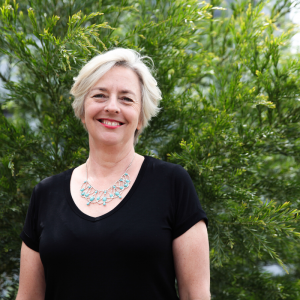 Julie Fawcett
Owner/Director
Julie is an inspiration for our afternoon groups and as Song Crew conductor.
In addition to classroom teaching, Julie is an engaging Kodaly music teacher and choral conductor. She has adjudicated NSW school and choral Eisteddfods, won a scholarship to study at the Kodaly Institute in Kecskemet, Hungary, and played violin with the Australian Chamber Orchestra.
She conducts the Seniors Choir at the Newcastle Conservatorium of Music and is invited round NSW to run choral workshops.
Oh, and in her spare time, sings with the nationally recognised Newcastle Chamber Choir.
Julie is passionate about the importance of music in children's lives, along with always sharing a good joke!
FYI  To avoid confusion the kids have named us – Julie Logan is Julie 1;  Julie Fawcett is Julie 2.
But sometimes they have to remind us 🤣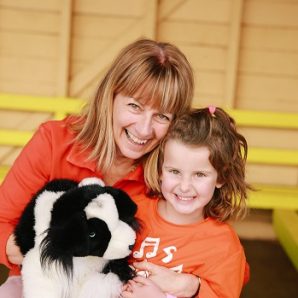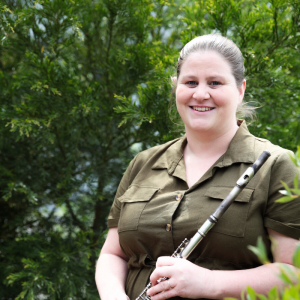 Ellee Jeffress
Ellee's not only a fabulous flautist (BMusic) but also brings wide experience in working with children in Country School Bands, the Canberra Youth Wind Orchestra and a passion for helping kids and their parents discover how fun music can be.
Ellee values and nurtures every child's unique musical potential and with three boys of her own, Ellee creates a safe place for parents free of judgement!
Having grown up with the Kodaly approach herself, she has lived experience of ensuring her trio grow through our program and reaps the benefits at home with a lot of singing, conducting and sax playing.
In her morning groups,  many a baby has adopted her lap, as her calm and creative teaching style nurtures a sense of security to try something new.  Through to independent Preschoolers who are totally engaged in being "the best beat keepers ever" for their teacher!
In her spare time she loves drinking coffee and trying to understand her kid's hobbies….and humour.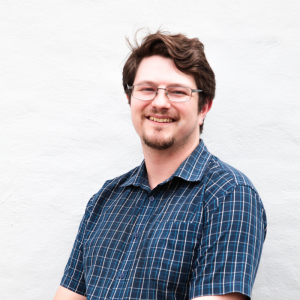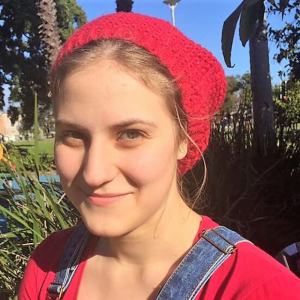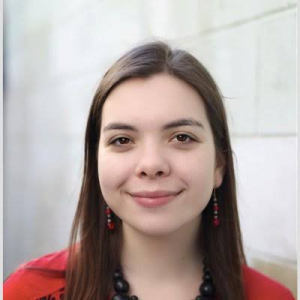 Pearl Nunn
Pearl is a local piano teacher with twenty-three years experience playing piano, qualified with the Associated Board of Royal Schools of Music in the UK. She is passionate about instilling a lifelong love of music in children and adults, by making lessons a fun and interactive experience. She is experienced in teaching people of all ages in the community, both online and face-to-face. Pearl is experienced in teaching the AMEB curriculum, and also in simply teaching for enjoyment and accomplishment. She is also involved in the theatre scene in Newcastle as a director, actor and all round creative. With sixteen years worth of experience working with children in both professional and voluntary capacities, Pearl has combined two of her utmost favourite things in teaching music lessons.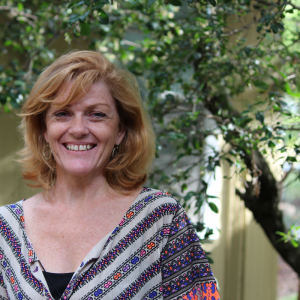 Camilla McQualter
Administration Support
Camilla (Millie) worked in Administration/Marketing at the Family Action Centre, University of Newcastle for 16 years. In January 2015 she became the Administration Assistant for Julie Logan Music.
A mum of three funny, sometimes testing but always amazing humans, life is never boring. Her happy place is time spent with family, at the beach with a good cuppa, walking, gardening, reading or watching a soppy romance. Raising funds for cancer research is her passion and participates along with her husband, kids and extended family in the annual Noosa Triathlon for Smiling for Smiddy.