A little bit about us…
Julie Logan Music is a unique Kodaly-based program, where babies and children are guided by teachers who have specialised in extensive post-graduate study in Early Childhood Music Education.
This means that we're highly qualified, passionate experts who have years of musical experience in teaching little ones!  You'll love the way we nurture a passion for music in babies and kids, connecting your whole family in a way that's fun, enjoyable and active.
All our group teachers are parents themselves, so we know what it's like to have great days with your baby, and other times when things aren't so great.
Owned and operated by Novocastrian Julie Logan and her select team, Julie Logan Music classes take place in locations around Newcastle and cater for children from birth to eight+years of age.
Since 2002, we've been growing musical families throughout Newcastle and the Hunter region, combining the best of Kodaly expertise with time-honoured skills for proven results. Many of our students have successfully gained places in performing arts and academic school programs, as well as auditioning successfully for vocal and instrumental performances.
We'd love you to to join our music family!
Love,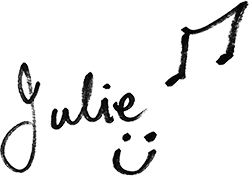 The Julie Logan Music program stands out from the rest,
with it's unique sequence and excellent teachers who get amazing results!
"Bringing our kids as little bitty babies on the lap through to ten years old, we are so impressed with how this program has enriched our children's confidence to learn how to play music and awesome aural skills for all their learning from preschool and beyond.
While it's heaps of fun for all of us, it's incredible seeing how much progress they've made and the confidence it's given them to perform and play in any setting.
We love what's it's done for making music as a family at home!
Naomi Isaacs (Teacher) and  Paul Isaacs (Sax Player)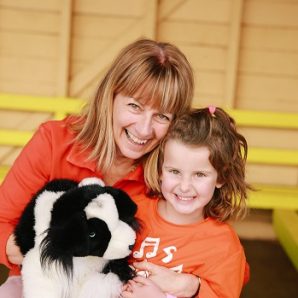 Julie Logan
Founder
Julie has been teaching music for more than 30 years. As a specialist in early childhood music education, Julie's qualifications include an Australian Certificate of Kodaly Music Education, Research Master of Early Childhood Education, Bachelor of Education (Primary Music) and Diploma of Teaching (Special Education). Julie has shared her skills with education students at the University of Newcastle and TAFE, as well as conducting in-service courses and workshops for early childhood teachers. Having tested out many approaches to music education, she has devised a unique curriculum based on the Kodaly sequence that truly has amazing outcomes for all children – not just those from a 'musical family'. She loves bumping into parents who had described their child as 'too shy' or 'not very focussed', with speech or reading delays, coordination or social challenges, and hearing how our weekly music sessions truly changed their lives in every way! Julie wants every child to have this opportunity and lectures for the Nationally accredited Kodaly Certificate. She is a recipient of the Outstanding Professional Service Award, NSW and made Honorary Life Member of Kodaly Australia for her services on the National Board and to music education.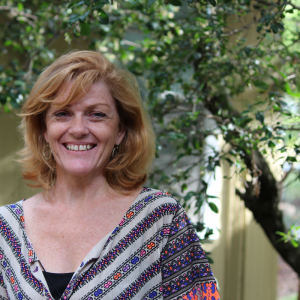 Camilla
Camilla (Millie) worked in Administration/Marketing at the Family Action Centre, University of Newcastle for 16 years. In January 2015 she became the Administration Assistant for Julie Logan Music. A mum of three funny, sometimes testing but always amazing humans, life is never boring. Her happy place is time spent with family, at the beach with a good cuppa, walking, gardening, reading or watching a soppy romance. Raising funds for cancer research is her passion and participates along with her husband, kids and extended family in the annual Noosa Triathlon for Smiling for Smiddy.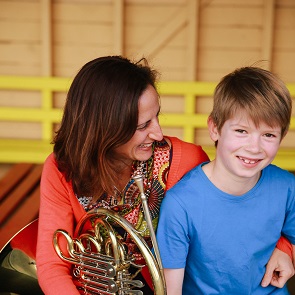 Louise
An experienced primary and high school specialist music teacher, Louise is also mum to two hilarious boys. Louise's creative activities inspire her students to extend themselves in class. Louise performs regularly on the French Horn with local orchestras, ensembles and opera companies. She has recorded professionally and has taught at tertiary and pre-tertiary level at the Conservatorium of Music and Newcastle Grammar School. Louise is passionate about seeing children from all walks of life grow and exhibit a confidence and ease with music.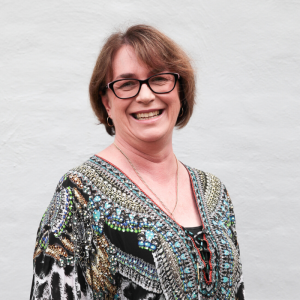 Gai
Gai's skills as a leader in Early Childhood Education are highly sought after as she brings extensive experience Training Early Childhood Educators at TAFE, including Course management and mentoring trainees in running 'musical' group times. Parents feel super supported by her skills in explaining the developmental needs of young children, which were also utilised as Family Day Care Co-ordinator for Newcastle Family Day Care and for Hunter Children's Services Forum. She loves playing piano and guitar and having seen the benefits for her own daughter, is committed to our unique Kodaly program. Gai's sense of humour is irresistible, and your child will be totally engaged under the spell of her magical, musical story-telling. In fact, your whole family will blossom as she nurtures your musical parenting journey.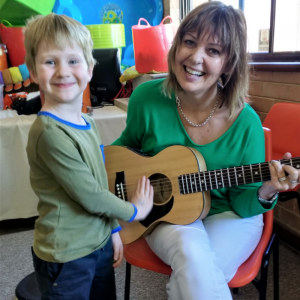 Bronwyn
As a school music specialist and choral conductor, Bronwyn is passionate about musical parenting, having homeschooled her seven children who continue to make music daily.
Not only will your child be inspired by her gorgeous voice and guitar playing Bronwyn loves to combine her extensive knowledge of child and music development to empower every child to express their inner muso! Also, a self-confessed maths nerd and crafty creator, Bronwyn's energy will engage and delight you and your child.
She can't wait to nurture your family's musical journey!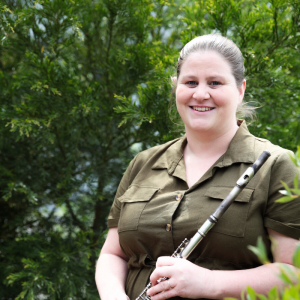 Ellee
Ellee's not only a fabulous flautist (BMusic) but also brings wide experience in working with children in Country School Bands, the Canberra Youth Wind Orchestra and a passion for helping kids and their parents discover how fun music can be. Ellee values and nurtures every child's unique musical potential and with three boys of her own, Ellee creates a safe place for parents free of judgement! Having grown up with the Kodaly approach herself, she has lived experience of ensuring her trio grow through our program and reaps the benefits at home with a lot of singing, conducting and sax playing. In our morning groups, many a baby finds Ellee's lap irresistible, as her calm and creative teaching style nurtures a sense of security to have a go, right through to the Preschoolers who are totally engaged in being "the best beat keepers ever" for their teacher! In her spare time she loves drinking coffee and trying to understand her kids hobbies….and humour.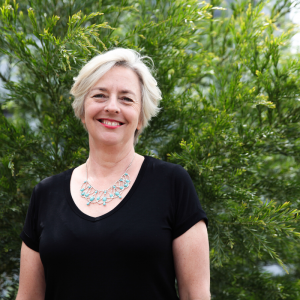 Julie
Julie 2 (Fawcett), our fabulous afternoon teacher and Song Crew conductor. Just so you know, I'm not referring to myself in the third person – the kids have numbered us off! 🤣 In addition to classroom teaching, Julie 2 is a totally engaging Kodaly music teacher and choral conductor. She has adjudicated NSW school and choral Eistedfodds, won a scholarship to study at the Kodaly Institute in Kecskemet, Hungary, and played violin with the Australian Chamber Orchestra. She conducts the Seniors Choir at the Newcastle Conservatorium of Music and is in demand running choral workshops across the state.
Oh, and in her spare time, performs with the nationally recognised Newcastle Chamber Choir. Julie is passionate about the importance of music in children's lives, always combined with sharing a good joke!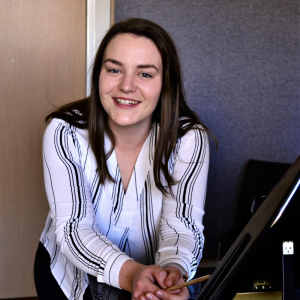 Keely
Keely has completed her music degree at Newcastle Conservatorium of Music and has had a number of her compositions showcased in performances around NSW. An accomplished violinist and composer, Keely is passionate about the benefits of our quality Kodaly program, particularly for string instruments that have no frets and rely on a good ear! Keely's passion for constantly improving her own skills, along with her warmth and insight brings out the best in every child.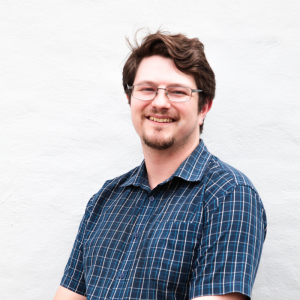 Kieran
Kieran completed a Bachelor of Music degree at the Conservatorium of Newcastle, where he has assisted teaching ensemble skills as a tutor in their Bandlink course. He is trained in both classical and jazz backgrounds and regularly accompanies shows across the Hunter, Central Coast and Sydney. Kieran loves the foundations our program provides and how quickly our graduates progress in picking up new music. From ages 8 years to Adults, whether experienced or not, Kieran is highly skilled in bringing out the best in every student, whether the goal is Honours in AMEB exams or learning to improvise in a jazz/blues style! With extensive experience across all ages as a vocal coach, repetiteur and musical director Kieran gives every student the confidence and motivation to continuously improve, whether for personal satisfaction or any performance opportunities they choose.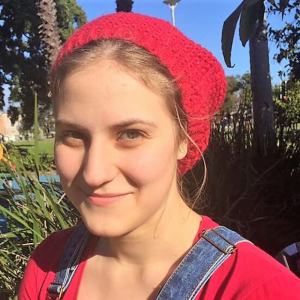 Alex
Alex has combined her interests in child development and music by completing her undergrad in Psychology and a Masters of Music Therapy. As an accomplished pianist, she is in demand as both an accompanist (including the Carol King musical) and Piano teacher. Alex loves the speedy progress our JLM graduates make and the musicality they display from their very first private lesson! Alex inspires all her students through a variety of styles and teaching techniques. For students who enjoy the challenge of AMEB exams, Alex supports them in achieving the highest results and for those who prefer to play for pleasure, motivates them to continuously strive for improvement.
Stay up to date with our latest news and special offers.
(We promise not to spam you. Unsubscribe any time.)